Business areas
Saussaie des Dames
South of the City of Metz
Montigny-lès-Metz
The area
Located South of Metz, in Montigny-lès-Metz, this area has been created in the 70's. Close to the urban network and well integrated, the area is served by public transportation with a possibility of a pedestrian and bicyle access thanks to the green lane. There are mainly handicraft companies.
Businesses and employment
In 2016, there were 8 companies employing around 150 people.
The main companies are : Satelec Fayat, Gocel, Berg Déménagement  
---
PLAYERS IN THE AREA
Contracting authority : Eurométropole Metz
Developer : Inspire Metz Agency – Invest in Metz
---
The agency Inspire Metz is supported by the Grand Est region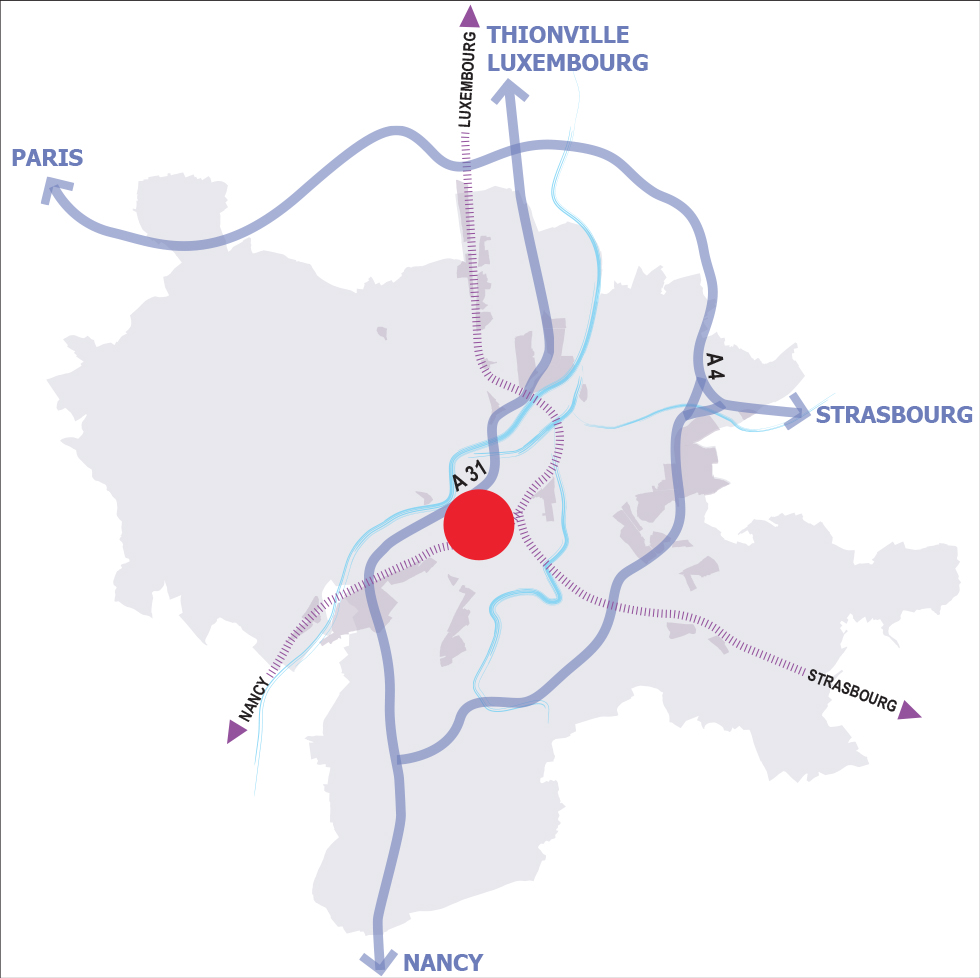 Invest In Metz
Economic development Pole
2 Place d'Armes
CS 80367
57007 Metz Cedex 1
+33 (0)3 87 16 21 45