Business areas
The Technopôle area
Eastern part of Eurométropole Metz
Metz
135.000 m²
of floor area for tertiary
40.000 m²
of floor area for activities
50.000 m²
of floor area for accommodation
5.000 m²
of floor area for stores and services
The area
The Technopôle park has been designed to create urban diversity bringing together economic activities, convenience stores and accommodation. This new area is crossed by a 12 ha green space. 
 
Ideally located at the crossroads of the North-South and East-West motorways junction, it is also easily accessible by public transportation and close to a Mettis stop (Public Transportation on Exclusive Lanes). 

 
Adjacent to the Metz-Technopôle and the center of excellence dedicated to materials, energy and the Factory of the Future, surface dimensions are reserved for the hosting of firms working in this sector.  In addition, lands for handicraft and manufacture activities as well as plots dedicated to office buildings are also offered for sale.
Businesses and employment
The logistics warehouse Davigel is the only aspiring occupant in this area with a 2017 commercialization start. 
---
PLAYERS IN THE AREA
Contracting authority : Eurométropole Metz
Planner: SAREMM (Société d'Aménagement et de Restauration de Metz Métropole)
Consultant Architect of the site : Choiseul Architectes Urbanismes
Developer : Inspire Metz Agency – Invest in Metz
---
The agency Inspire Metz is supported by the Grand Est region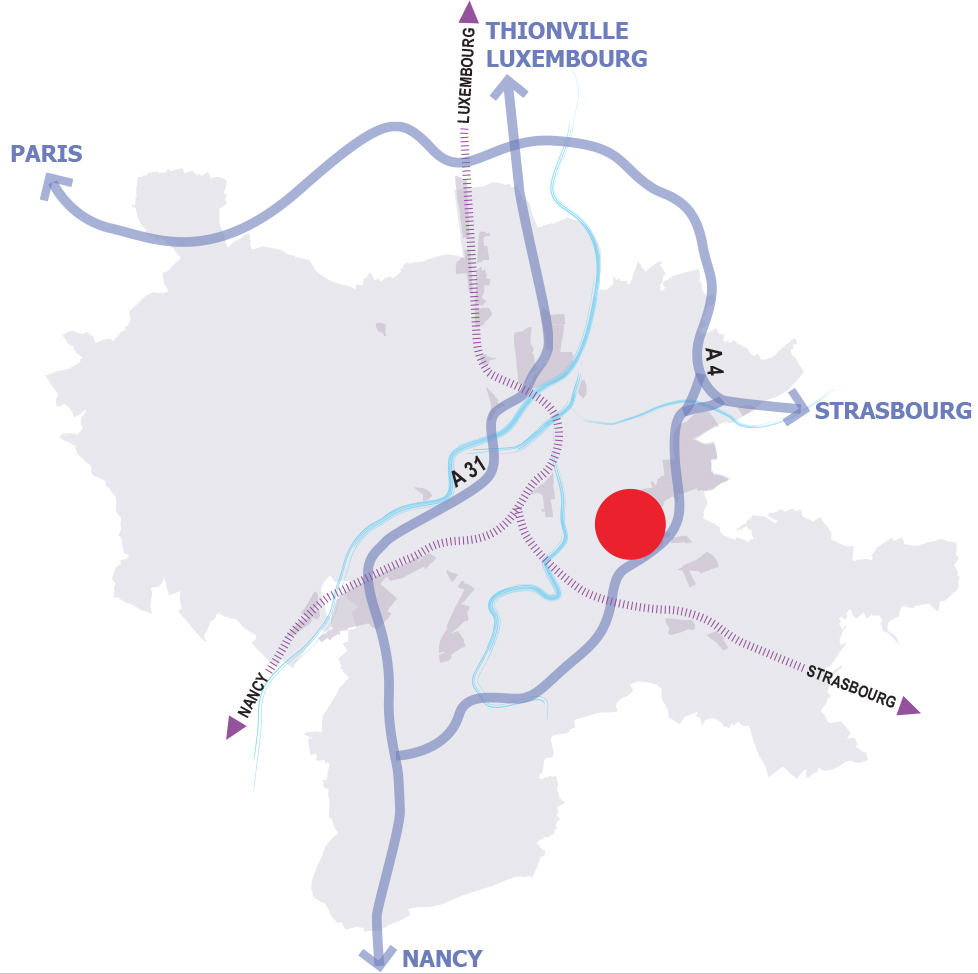 Transfer prices
Offices : 150€ excluding tax/m² of retail floor area
Manufacturing activities : 45€ excluding tax/m² of land
Architectural Requirements
The SAREMM is in charge of preserving the architectural, urban, and landscape coherence on the site and ensuring the quality of all the constructions to come. 
Each step of the architectural project (preliminary design, final design, building permit) will be subject to the SAREMM and its consultant architect's approval.   
Details on Eurométropole Metz's website
Consult
zone plan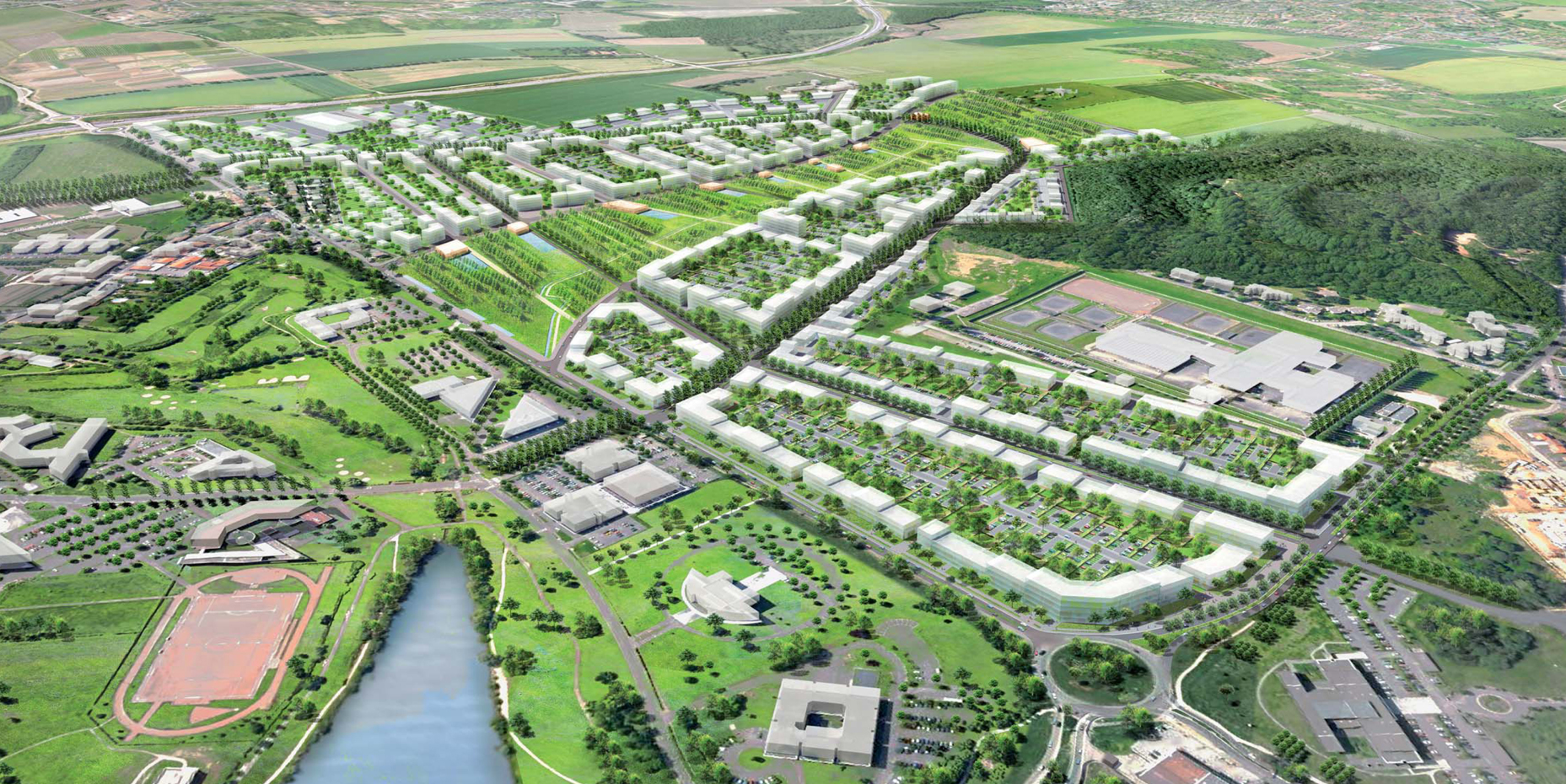 Invest In Metz
Economic development Pole
2 Place d'Armes
CS 80367
57007 Metz Cedex 1
+33 (0)3 87 16 21 45