Business areas
Amphitheater District
Central part of Eurométropole Metz
Metz
The area
The Amphitheatrer District is directly connected to the TGV rail station of Metz and is close to Metz downtown. The urban project plans the construction, on 38ha, of 306 000 m² of floor area divided into :
• Public equipment : 32 000 m²
• Offices/retail stores : 137 000 m²
• Dwellings : 137 000 m²

In the heart of the District, the Pompidou-Metz Center, inaugurated in May 2010, has welcomed more than 3.5 million visitors since its opening and allows the site to have an international visibility. 

Muse, the mall of 37 000 m² led by the developer Apsys, opened in November 21, 2017. The whole area, composed of 110 stores and restaurants, will be completed by office buildings, dwellings and a retirement home to be delivered in 2018.

The Robert Schuman Convention Center, with a capacity of 1 200 seatings, complete the service offer of the urban area and is a real vehicle for economic development within the framework of international business tourism. 

Finally, the 4* hotel signed by the designer Starck will provide in 2020 a new accommodation offer on 12 floors.  The building will be a significant element of the district thanks to its audacious architecture respectful of the city history. In addition, the Amphitheater District is connected to the rest of the urban area by « Mettis » (Public Transport on Exclusive Lanes).
Businesses and employment
In 2019, there were 7 000 employees working in the District.
The more attractive equipment of the district includes:  The Pompidou-Metz Center, The mall Muse, La Caisse d'Epargne, Foncière des Régions, Batigère… and to come, the Robert Schuman Convention Center.  
---
PLAYERS IN THE AREA
Contracting authority : Eurométropole Metz
Planner : SAREMM
Developer : Inspire Metz Agency – Invest in Metz  
---
The agency Inspire Metz is supported by the Grand Est region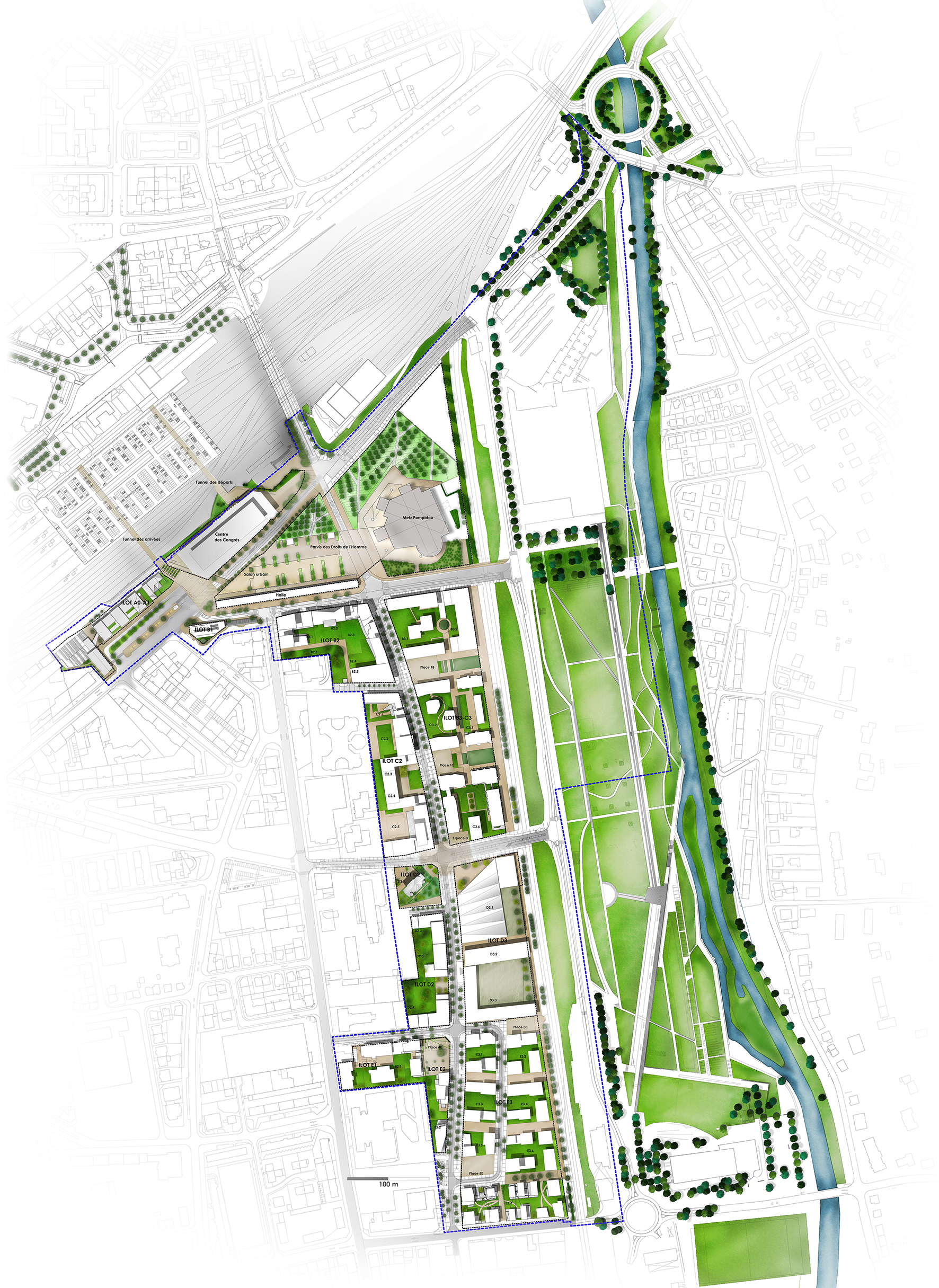 Architectural Requirements
Nicolas Michelin, international renowned architect, ensure the architectural coherence of the constructions on the  business activity area in respect of the environment where the notion of urban ecology takes its full meaning : thermal inertia recourse, passive solar, revegetation of roofs, rainwater collection.
Details on Eurométropole Metz's website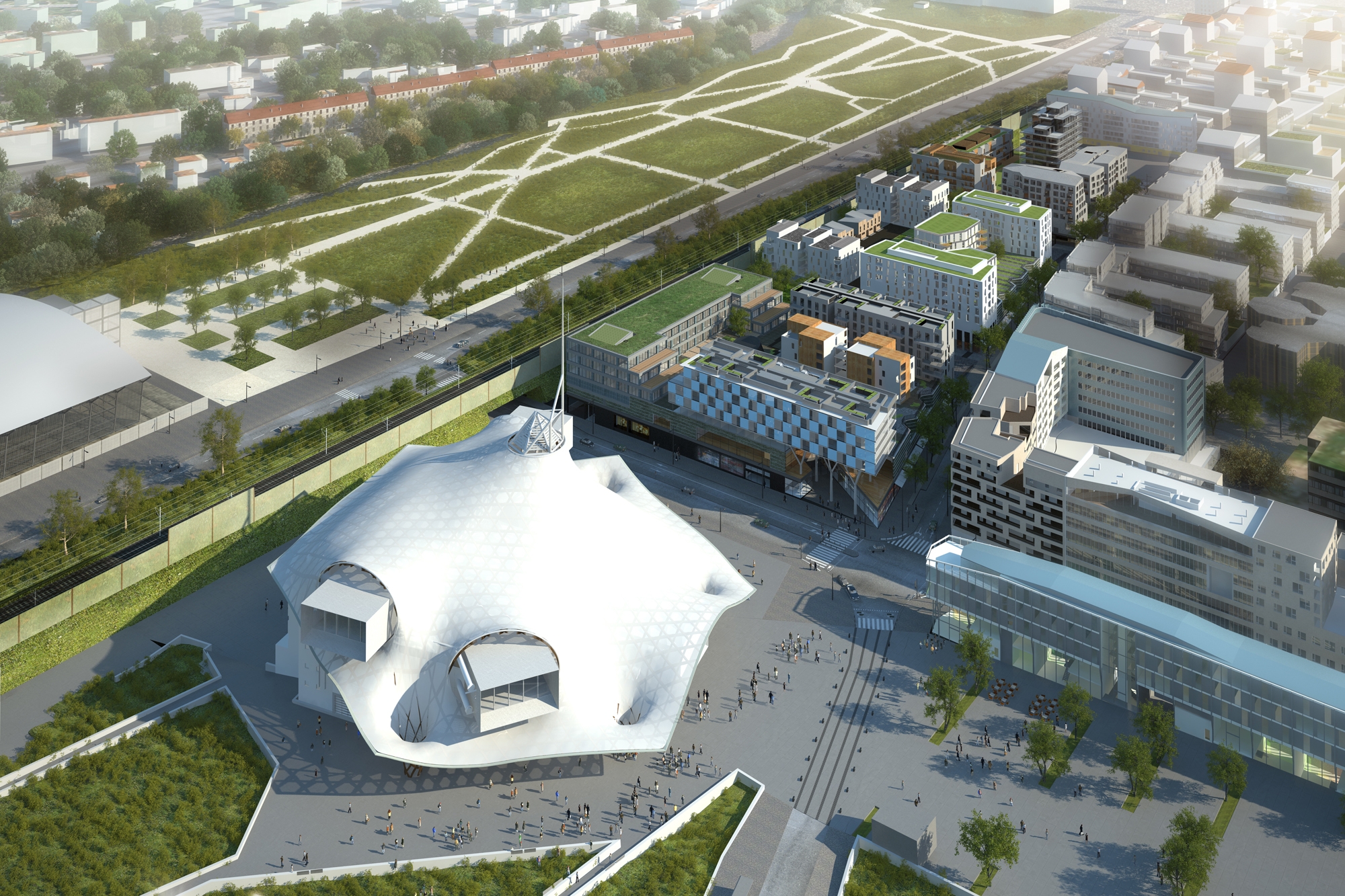 Invest In Metz
Economic development Pole
2 Place d'Armes
CS 80367
57007 Metz Cedex 1
+33 (0)3 87 16 21 45