Business areas
Frescaty Plateau
Southern part of Eurométropole Metz
Marly, Augny and Moulins-lès-Metz
The area
Located South of Metz, in Augny, Marly and Moulins-lès-Metz, this former area called "BA 128" became part of Metz Métrople in June 2015. The Frescaty Plateau is connected to the Nancy-Metz axis through the A31 motorway. Consequently, it has a favored position in the Moselle region thanks to its proximity with the southern bypass of Metz (RN 431) and the quick connection to the A4 motorway. 
Finally, it is also located in the continuity of Actisud, second business park of France. The initial phases of the establishment concern 4 sectors: 
- the Living Base: mixed economic activity area of 25 ha including some twenty buildings for business, offices and sold dwellings, in the process of being sold or on sale,
- The Frescaty Domain : an area of more than 26 ha dedicated to leisure activities,
- The Social and Solidarity Center of Saint-Privat, with a surface area of 7 ha,
- The Agrobiopole, a farming activity area on a first phase of 10 ha  
Details on Eurométropole Metz's website
Businesses and employment
18 companies were established in January 2019 in the area employing 530 people.
Today, the main active companies are : Tessi, Gocel, ESAT Espoir 57…  
---
PLAYERS IN THE AREA
Contracting authority : Eurométropole Metz
Developer : Inspire Metz Agence – Invest in Metz  
---
The agency Inspire Metz is supported by the Grand Est region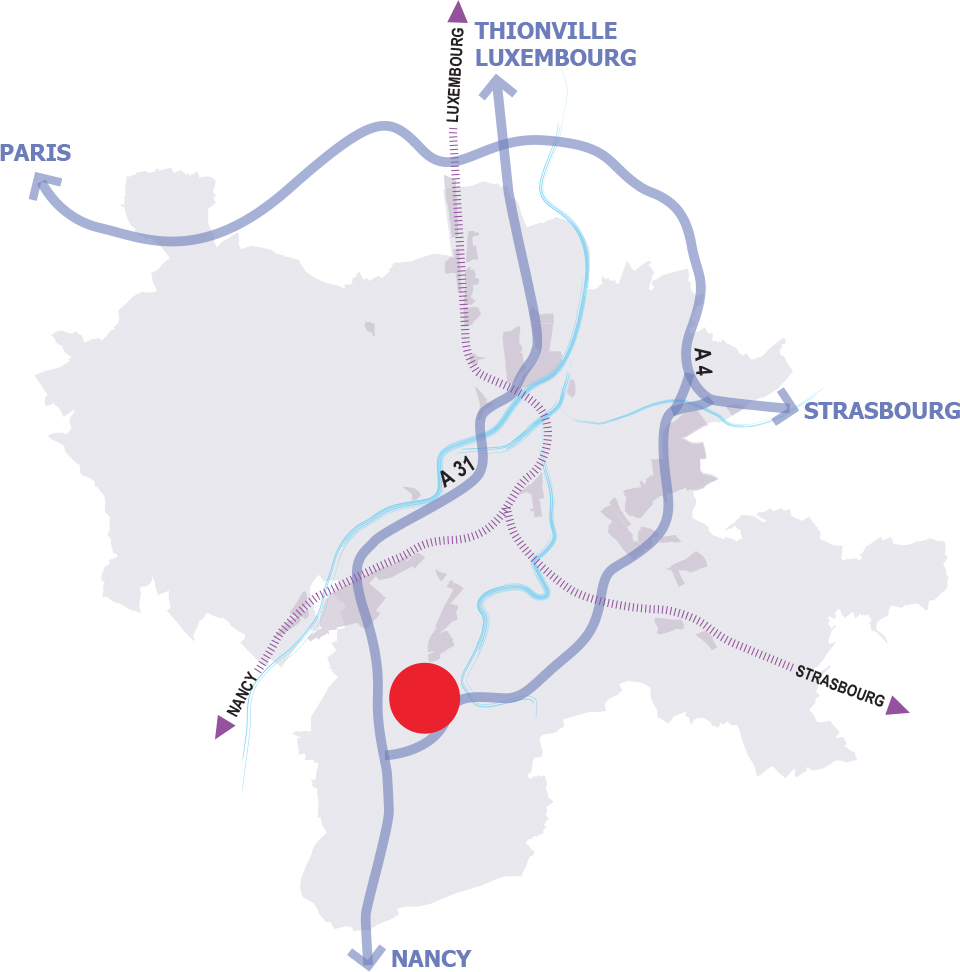 Consult
zone plan