Business areas
New Port of Metz
Northern part of Eurométropole Metz
The area
Bordered by the A31 motorway and the Port of Metz, first grain port of France and 6th French River Port (source : French Waterways), the  New Port area is a site where the established companies primarily have a port activity. There are also wholesalers and processing firms.
Businesses and employment
In 2016, 25 companies had around 550 employees.
Main companies : Charal, Métro, Union In Vivo…  
---
PLAYERS IN THE AREA
Contracting authority : Eurométropole Metz
Developer : Inspire Metz Agency – Invest in Metz
---
The agency Inspire Metz is supported by the Grand Est region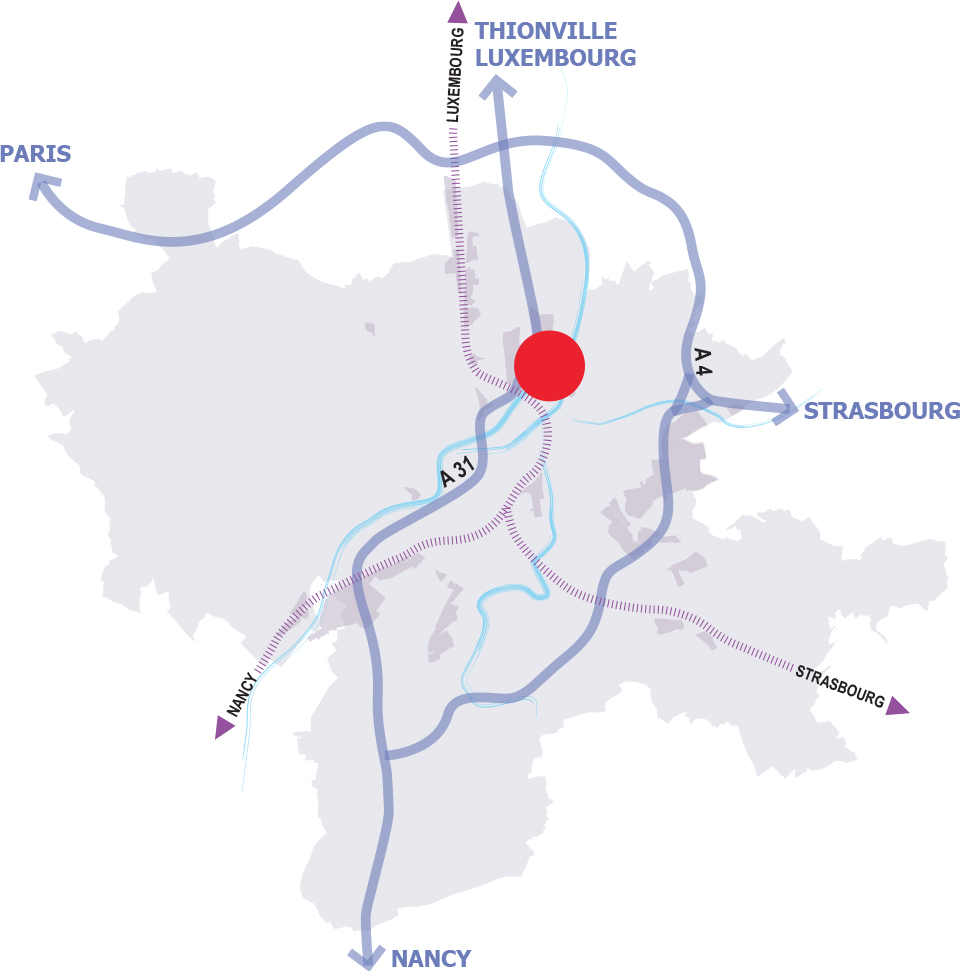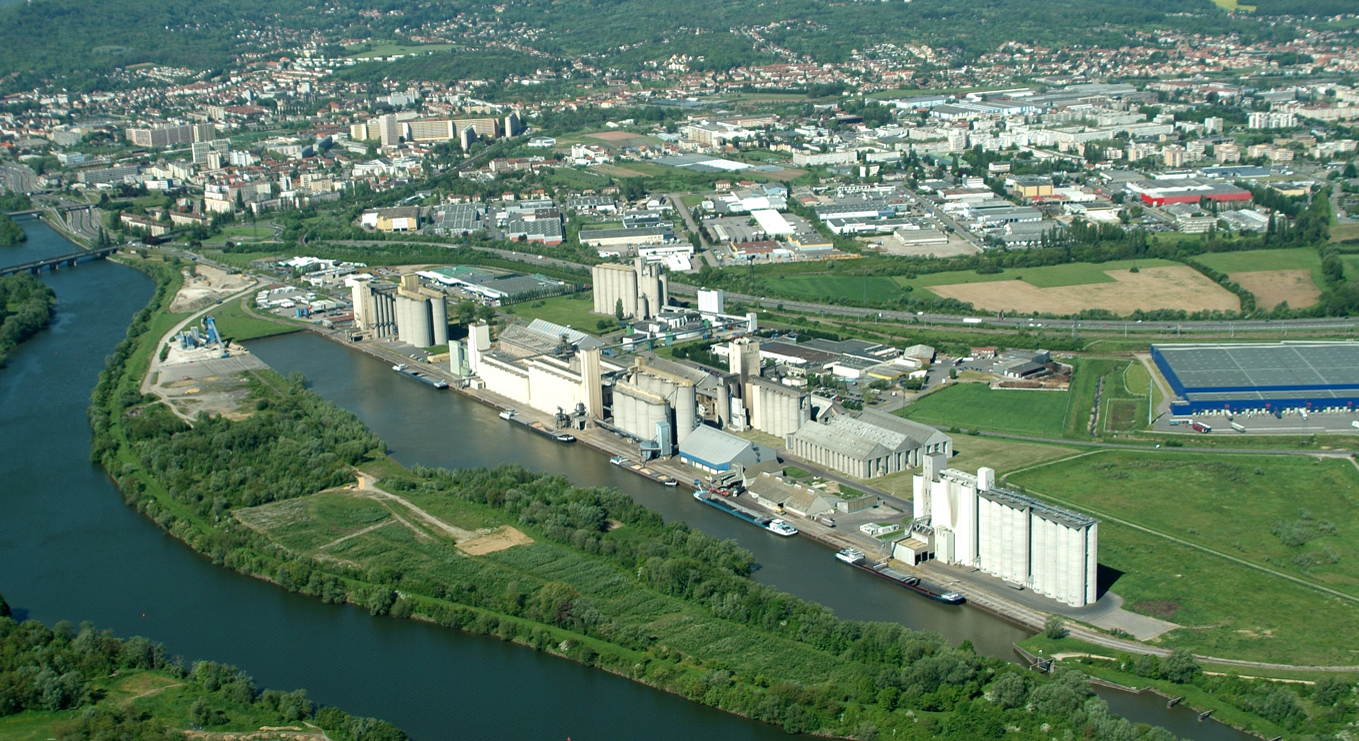 Invest In Metz
Economic development Pole
2 Place d'Armes
CS 80367
57007 Metz Cedex 1
+33 (0)3 87 16 21 45