Business areas
Sébastopol
Eastern part of Eurométropole Metz
Metz
The area
Area connected to the Public Transportation network on Exclusive Lanes "Mettis" and close to the road network, the A4 motorway, the South East bypass of the urban area. Area mainly including handicraft, business and tertiary activities.
Businesses and employment
In 2016, there were about 2 800 employees working in 175 firms.
The main companies are : Cora, Leroy Merlin, Dalkia, Groupe SGP, Cottel, Altrans  
---
PLAYERS IN THE AREA
Contracting authority : Eurométropole Metz
Developer : Inspire Metz Agency – Invest in Metz
---
The agency Inspire Metz is supported by the Grand Est region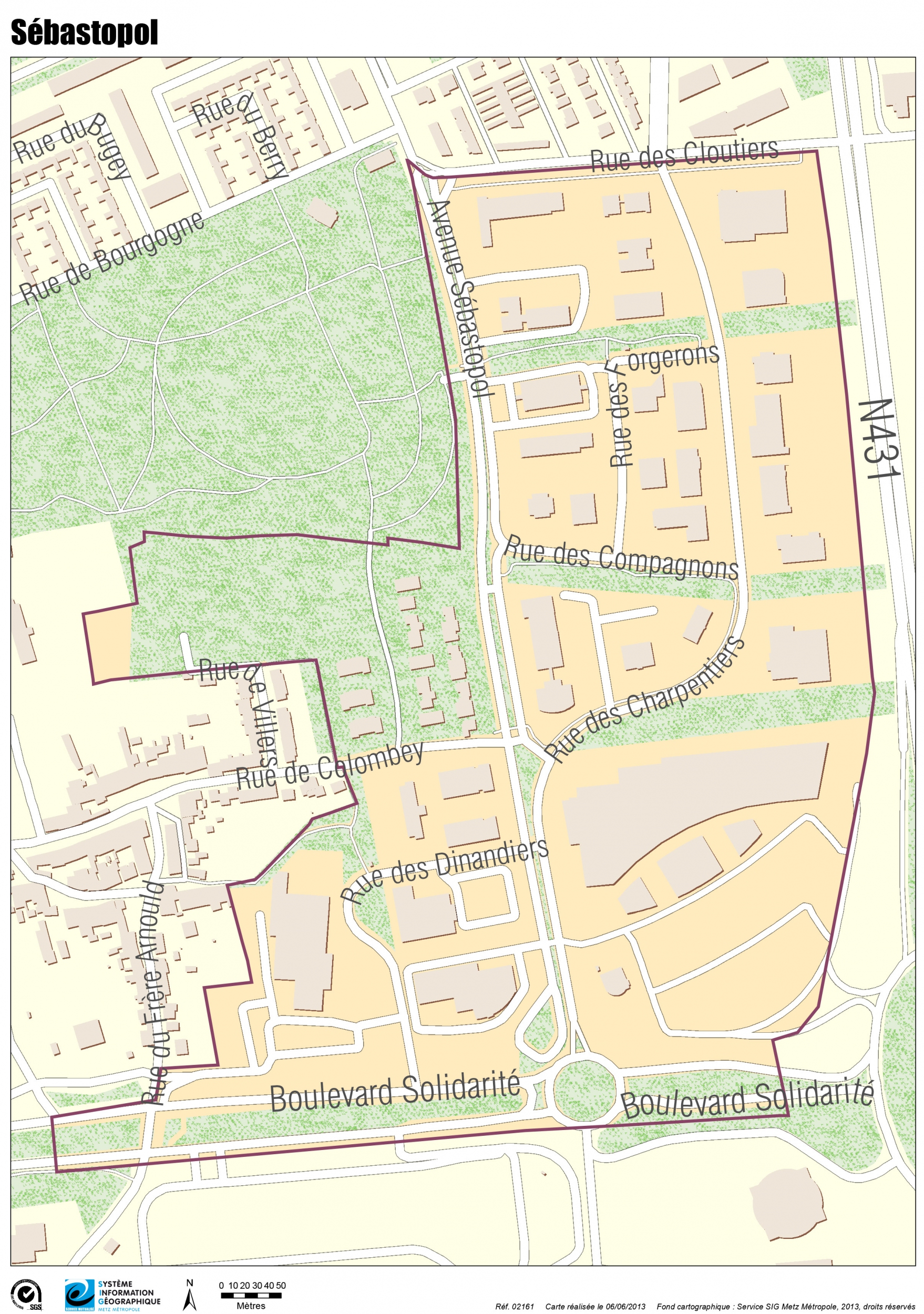 Invest In Metz
Economic development Pole
2 Place d'Armes
CS 80367
57007 Metz Cedex 1
+33 (0)3 87 16 21 45